Under his cute little face hides a very mischievous little boy more curious than the Cheshire cat. With lightening legs. And that's including his residual limp!
Which is why we never leave home without one of these...
We have one for each car AND a spare! All of which are used often. And are
very
loved. By mommy. And daddy. Grams. Pretty much anybody that's ever had Trevy duty actually.
::smile::
But
One of our goals is to eventually wean the leash.
I refuse to define eventually.
::sigh::
To help us move towards our leash-less goal we began implementing a fun little game called Stop - Go. You can play it pretty much any where there is space to run. In fact, that's kinda the point. So the next time your little run away starts to make a break for it...
Try grabbing his hand and saying in a playful voice "STOP".
(the more like a game you can make it feel the easier it will be on everyone)
while causing you both to come to a halt.
Pause.
(I like to wait until Trevy stops trying to squirm and wriggle free and finally looks up at me - cause I'm mean and all about eye contact)
Then say
(and or sign...or use both like we do)
GOOOOOO!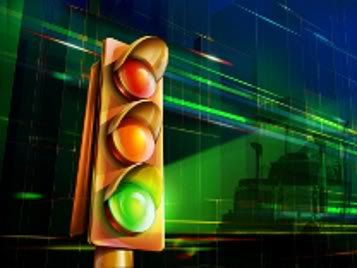 And run a few steps before saying?
You guessed it...
Stop!
Repeat until either you're pooped. Or he is.
Also...a bit of encouragement. Don't be dismayed if the first time you try feels like a complete train wreck. It did for us too. Trevy is very comfy running the show...or away from it. Much less pliable to being led. And the first time we played I think we may have completed two Stop and Go-s total. But we've stuck with it for months. And months. April. May. June. July. What are we now...August?
Just this week Trevy played Stop - Go successfully for the first time! I can't remember how many rounds...but it was enough to call it a success.
We're not packing the leashes away in the basement or anything. But we're making progress. And progress is good!