...to start the day!
Yes, I'm the obnoxious mommy who
must
walk her little tumbling bumbling boy across the street to board the school bus. Which means if you happen to be trapped on Main when bus eleven pulls to the curb...you'll be waiting a few extra seconds.
I would say sorry. But I'm not.
Especially on a morning like this. Before handing him over, I kissed my fingertips and placed them on his shmoochy whoocy lips. To all (me, Bristel, Miss. CNA, Misses Bus Monitor and Driver) of our delight he kissed his chubby little palm and reached up to return the favor!
::smile and sigh and think to myself
I love this kid
::
Luck would have it that his window is on our walk back home side. So
Bristel
and I stand on the corner and wave and blow kisses and
holler
love yous
like fools over all the brouhaha of the early morning hubbub created in our quaint New England hamlet.
He started waving back a while ago. And we can even read his "
buh
-
beyeeeee
" lips.
Yesterday Miss. CNA i-phoned...
Just wanted to let you know Trevor said bye bye bye mommieee bye and looove you
As if that wasn't sweet enough she just sent this...
Just so you know when you signed I love you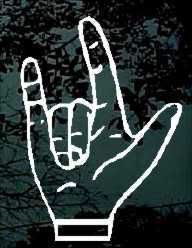 Trevor said love you :)
He has come SO far in just six months. Lord knows...he has a heck of way yet to go. But no doubt about it - he's amazing.
::sigh::
And for the record...I've never thought otherwise!