Not too long ago we were warming the stands at a basketball game starring Tobes. It happened that Jonathan was sitting on the bleacher above me. Giving him full access to notice all things on my head.
It was with glee. Glee, I say. That he
practically shouted
announced spotting my first...
Long after his duly earned bruises healed my daughter will still solemnly and sadly rub my back and offer me this condolence...
I sure wish you didn't get your first gray hair, mommy.
********************
Dr. Pedi informed Toby that she needed to swab some boogers from his nose for a flu test.
I can just pick em' for you
He generously offered.
*******************
Bristel and Toby were having a Fighting Frenzy sorta day and I'd finally had enough.
If you two don't stop it right this minute...
it's not gonna be pretty! I promise you!
Both got real quiet. Until Bristel finally responded...
Well, mooooom. we are brother and sister after all.
********************
Toby described phase one (out with mom & Grams) of his birthday celebration as a boy's fairy tale
First dinner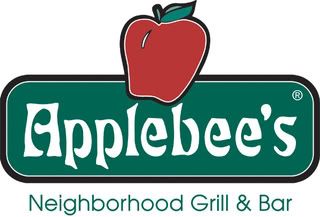 then Dick's. Where he was able to pick out the cleats of his choice. Not something we usually do.
We capped the night off with a run to Target where he added the hot new Pokemon Black game to his collection. Wonder how many days until he beats it and is begging for the White edition?
*******************
Trevy's newest cutest word...
Ooooooooh
Example
Trevy: Owe-sigh (outside)
Mommy: Later
Trevy: Ooooooooh (with the cutest little disappointed face you ever did see)
********************
Bristel has been begging for a locket.
You know.
for when you & daddy die
Should I be concerned?
********************
Grams makes Randomnings!
The girls (Grams, me and Bri) were out errand-ing. Grams was kinda cranky. I was kinda cranky. Bristel was keeping her peace in the backseat when we pulled into Dunkin for a joe.
Thank you for choosing Dunkin Donuts! How are you doing today?
The entirely too perky voice boomed through the speakers. Think bubble gum and bouncy ponytails. My mom gave me the hairy eyeball before replying...
Well, not as good as you that's for sure!
I have such a morbid sense of humor that I'm still giggling about it. It really was hilarious!